Studio 2 : ICON D-Control 32 + Pro Tools HDX 12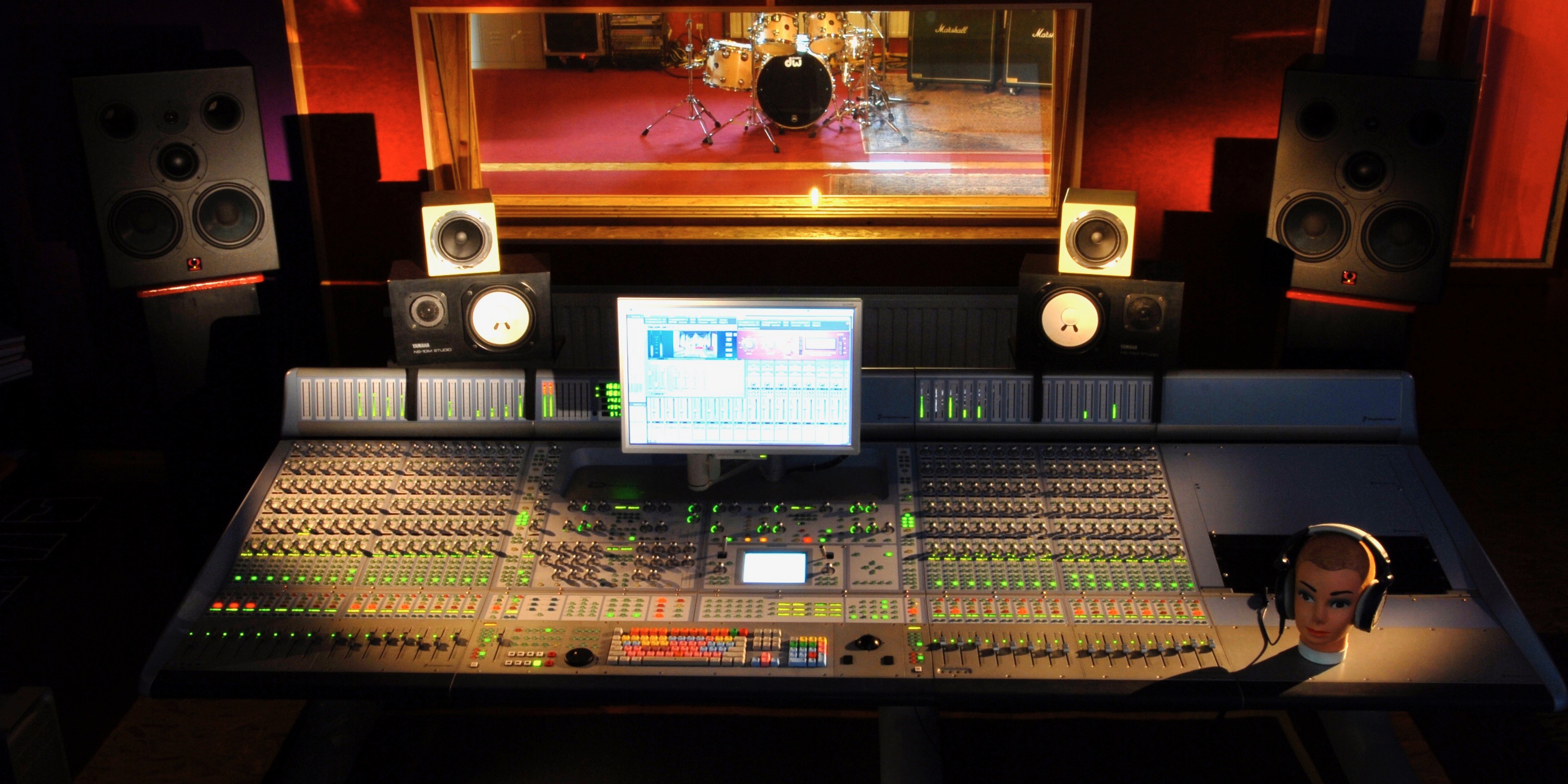 Studio 2 is op en top Pro Tools , de ultieme Pro Tools HDX studio
​
Ideaal om tracking te doen van akoestische instrumenten.
Met onze ProTools 12 HDX en pre-amps kan je 32 tracks tegelijk opnemen.
Drums tracken met onze DW-drum ( en 24 CH API 3124/Warm Audio 412!), akoestische piano opnemen op onze vleugel, gitaren tracken met onze uitgebreide gitaarbackline, een hammondje of een Fender Rhodes misschien?..zang opnemen met onze Soundelux U99, Neumann U87 of M149 Tube of WA 47 Tube microfoon...
​Deze studio is gewoon top om op te nemen én te mixen!
​Ook uitermate geschikt voor audiopost met beeld. Hiervoor hebben we een heel groot videoscherm.
CONSOLE

Digidesign ICON D-Control

32 fader met producer desk

PROTOOLS 12 HDX

Apple Mac Pro 5 , 12 core , 32 gig Ram , all SSD drives

2 22" TFT HD schermen + groot scherm video

AVID I/0 16 (3)

MONITORING

Quested VS 3208 + Quested VS 1115 Sub

Alesis RA500 Amp

Yamaha NS 10 M

PRE-AMPS

API 3124+ ( 4Ch)

Warm Audio 412 ( 5x , 20 ch API style pre ! )

Warm Audio 273 ( 2CH)

Warm Audio 273 EQ (2CH)

Neve 4081 (4ch)

Avalon 737 SP ( 2 x)

Manley dual vocal combo ( 2CH)

Golden Age Pre 73 (2)

TLA A1

Varia




Klark Teknik KT76 compressor/limiter

​Klark Teknik KT2A compressor /Leveller

Line 6 Pod Pro HD

Axiom 61 Midi keyboard

Maschine + Native Instruments Komplete Ultimate 9

​Avalon U5 DI