Studio 3 : DIY Studio- Do It Yourself - Digitaal of Analoog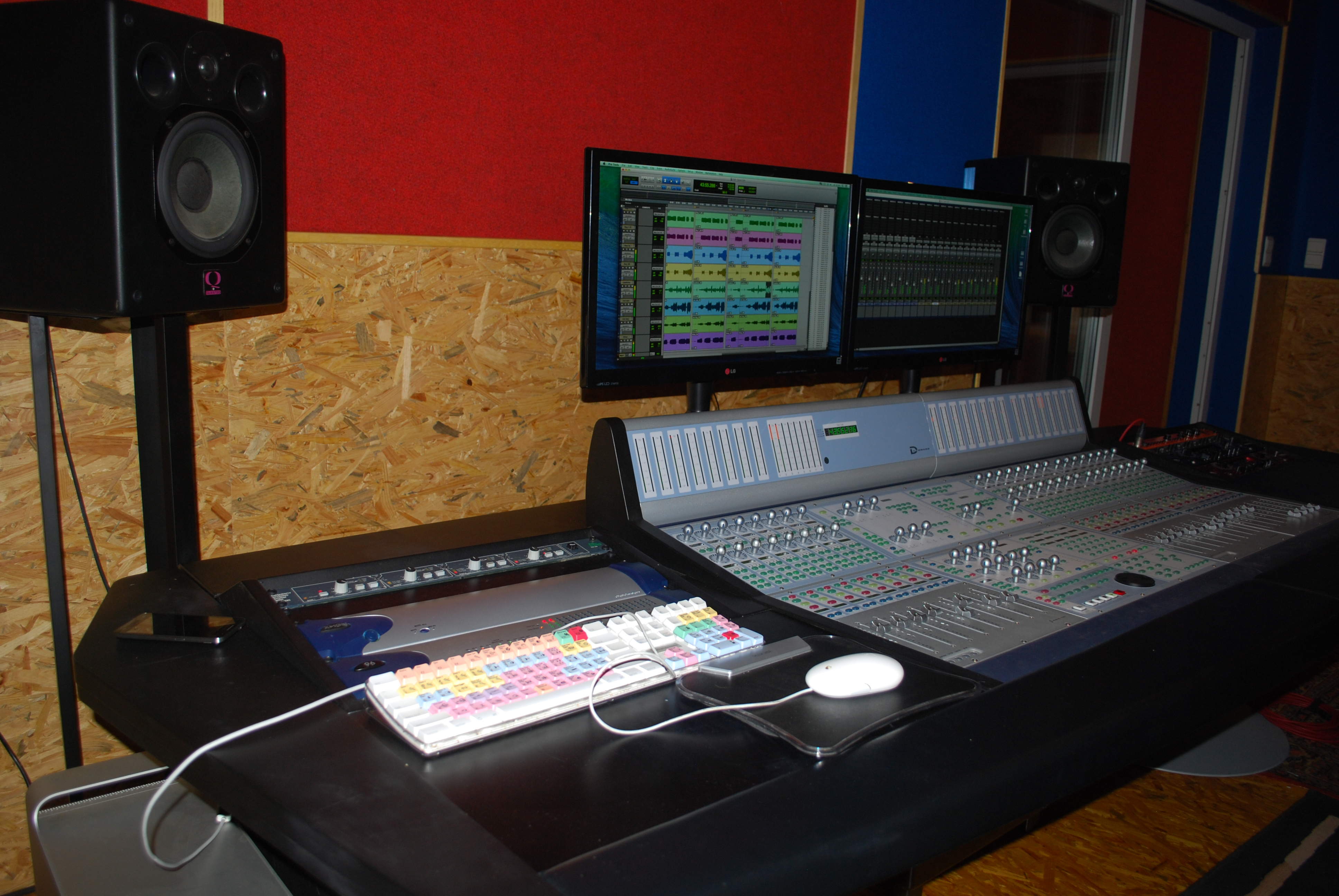 Studio 3 is onze DIY studio : Je kan hier ZELF aan de slag : in the box met een D-Command Controller of Analoog Old School Style !
​
Ideaal om zelf te experimenteren, te editen, nog snel n vocal te tracken...en te mixen!
In the box :
Een ICON D-Command 24 faders + Pro Tools HD 3 Accel (versie 10) op een Mac Pro + Mackie HR824 Beluistering met Sub geeft je die extra die je thuis niet hebt.
Out of the Box:
Mixen op een warm klinkende APB Dynasonics Spectra 24mono+ 4 stereo + 8 VCA groups én Pro Tools HD Native systeem.
Mix je project af , Do It Yourself style:

I
n the box
op Pro Tools HD met superveel plugins
Of Analoog Old School style
met n warme sound.
Dagsessie 10 u : 250 E. Avondsessie 5 u : 150 E
IN THE BOX :

CONSOLE

Digidesign D-Command 24 fader

PROTOOLS 10 HD 3

Mac Pro, 32 gig Ram , SSD + 2 Terra HD + massa's plug-ins

​Digidesign 96IO convertor

MONITORING

Mackie HR824 + Subbas Hafler (met BSS )

PRE AMPS

Golden Age Micpre 73

Wqrm Audio Tone Beast

MICRO

Warm Audio 87 (Of micro naar keuze)

Various : Line 6 Pod Pro / Line 6 Bas Pod Pro

OUT OF THE BOX - ANALOOG :

CONSOLE

APB Dynasonics Spectra series analoog:. 24 mono/4stereo/8VCA

PROTOOLS 10 HD Native

Mac Pro, 32 gig Ram, SSD + 2 Terra HD + massa's plug-ins

Digidesign 8 IO Black / 192 ( 32 outputs)

MONITORING

PMC speakers met Bryston Amps/ Tannoy Reveal / KALI Audio RP6

FX ( 4)

- Yamaha SPX 990 ( 2)

- TC Electronic M1

​- TC electronic D2

COMPRESSORS / EQ




- TLA Tube compressor Fat 2

- Drawmer 1960 Tube comp ( 2 ch)

- DBX 166

- Klark Teknik : EQP- KT ( Pultec Clone)

- Klark Teknik: KT-2A ( Teletronix Clone)

- Klark Teknik: 76- KT ( 1176 Clone , 2 stuks)

​- IGS S type Mixbuscompressor